The PlanEngage platform can provide access to certain users and use the review features on the platform to capture changes and comments. There are several options with how to collect this feedback/changes.
1) Use the track changes and comments option directly within the text element.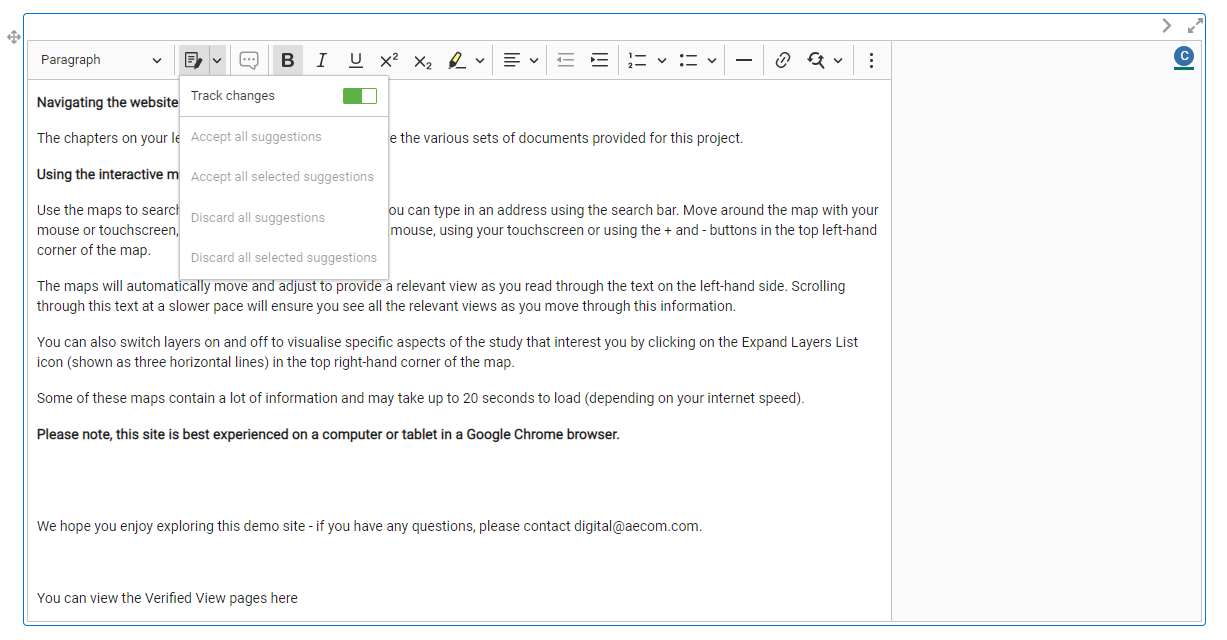 2) Use the "Document Review Workflow" for a full, tracked document review QA process.
3) Use the comment feature to allow feedback to be provided across the site. If you don't want the reviewer to have edit access, you can provide limited user access to allow them to just provide comments on the site.